At The Heart Of Our Community
We strive to be at the heart of our local community by providing a place for friends to meet, for families to relax and to host local functions and events.
Sponsorship
We are the unofficial 'clubhouse' for a number of local sporting teams - a place to re-convene after matches, sell raffle tickets, celebrate victories and commiserate losses.
Contact us using the form below to find out how we may tailor a unique support program benefiting your club.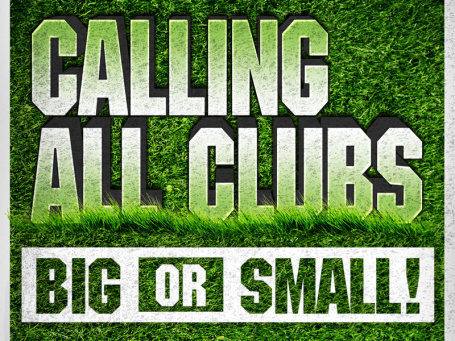 We Proudly Support
Rupertswood Cricket Club
The Royal Hotel Sunbury is proud to be a new sponsor of the Rupertswood Cricket Club.

Located at the picturesque and historic 'BIRTHPLACE OF THE ASHES', the RUPERTSWOOD CRICKET CLUB was established in 1990.

As well as embodying the Birthplace of the Ashes heritage, the club is a strong supporter of the spirit of cricket with its long-standing traditions and values together with the encouragement and development of young people.

RCC now fields six senior teams, five junior teams and facilitating a Milo in2 Cricket program towards becoming the biggest club in the district.

RUPERTSWOOD CRICKET CLUB places a strong emphasis on the development of young people as well as on our core values of integrity, sportsmanship, encouragement, team spirit and enjoyment.

If you have any enquiries, you can contact the club via their website on the link provided below.
Sunbury Lawn Tennis Club
The Royal Hotel Sunbury is proud to be a new sponsor of the Sunbury Lawn Tennis Club.

The Sunbury Lawn Tennis Club has an ideal mix of four natural grass courts, 4 Plexicushion and eight synthetic grass courts under lights. This combination provides great flexibility and allows members to play year round, day or night.

Sunbury Lawn Tennis Club is the largest club in the northern suburbs with a range of options for members of all standards. Team competitions included mid week day and evenings for ladies, mid week and weekend for mens, including VTA Pennant. Junior competitions start with MLC Hot Shots (modified court for beginners), Xpoint (full court for beginners, intermediate and advanced players) and teams competitions. Organised social play occurs at the club on Saturday afternoons for members and guests. Come play in one of the most enjoyable tennis clubs in Melbourne and participate in some great competitive and social tennis.